queer in the kitchen was founded by friends, John Boerger and Kyle Tatum, in October 2012. What began as a common interest in all things cheese and butter (as well as the shame following said meals) blossomed into a realization that they wanted to share what they were doing in their kitchens with everyone… or at least the everyone not fortunate enough to have a fabulous gay in their life to dispense culinary advice and inappropriate jokes (with cocktails to boot).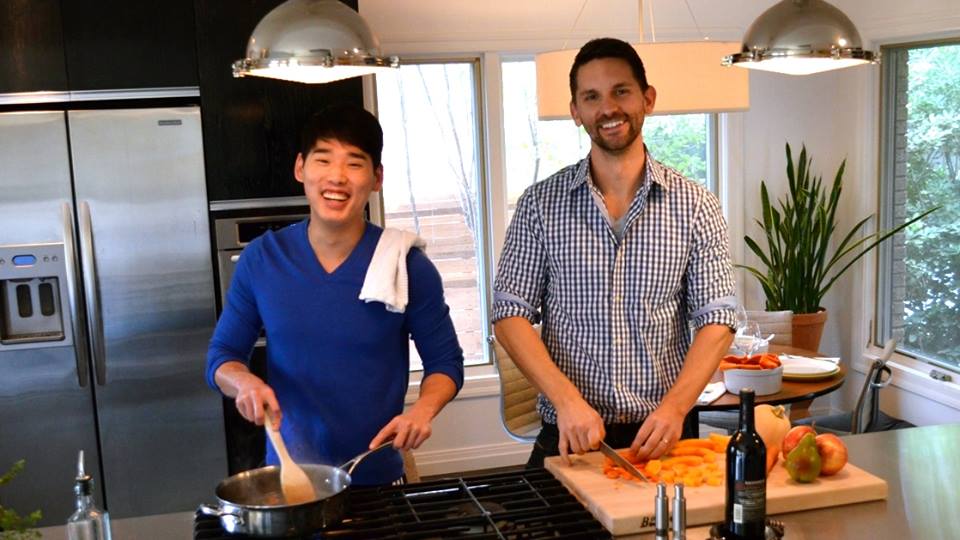 Remember that time you went to a 'quaint' dinner party that ended up being nicer than some weddings you've been to? queer in the kitchen is nothing like that. Some gays are obnoxiously good at taking something simple and elevating it until it's barely recognizable. This blog is not for those gays.
This blog is for those who appreciate the finer things in food and entertaining, but would rather have fun a few glasses of cabernet than execute a perfect soufflé without breaking a sweat. This kitchen is for laughter, cocktails, friends and the occasional shirtless chef.
Neither founder has had any professional training in the culinary field. Both are actually hair stylists in Dallas. Most recipes are the result of trial… and even more error. You'll see a wide array of recipes and tips that appeal to every skill level in the kitchen and walk of life. queer in the kitchen's goal is to slowly guide you, step by step, to becoming the marvelous cuisinier you already are under all that restraint. So let your hair down, or better yet, PUT ON A WIG!