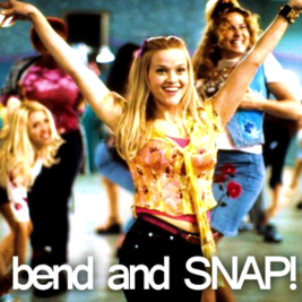 Just like this classic maneuver from Legally Blonde, this recipe "works every time."
In an effort to see each other outside of the gym, the club, or the next weekend's pool party, I insisted my friend, Justin, make me dinner.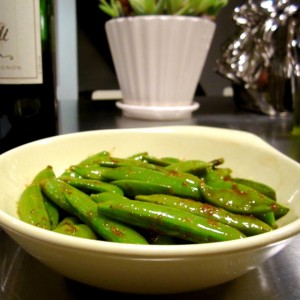 Granted, I had no idea he even knew how to boil water, so imagine my surprise when served this dish at a very well executed dinner party. Keep an eye out for more dishes from Justin's queer kitchen
These are a great, low-maintenance addition to any meat-centric meal. I almost always make them when I make a nice pork tenderloin or grilled chicken breast.
justin's 'bend-and-snap' peas
serves 4
4 cups snap peas
2 teaspoons fresh ginger, grated
2 tablespoon soy sauce
1-2 tablespoons Sriracha sauce
1 tablespoon toasted sesame oil
sea salt and pepper, to taste
In a large skillet, heat oil over medium heat. Add the snap peas and give them a good stir to coat in oil, for about a minute. Then add all remaining ingredients.
The ginger and soy set a good flavor foundation, but the Sriracha sauce gives these little peas quite the sassy high-kick! So start with the one tablespoon and add the second if you believe you can handle the heat.
Saute the entire mixture until the snap peas are tender, about 10 minutes. Season with salt and pepper, to taste, and serve.
PS – Stewed chicken sauted with the peas would elevate this little number to a delicious main dish when served over steamed rice!