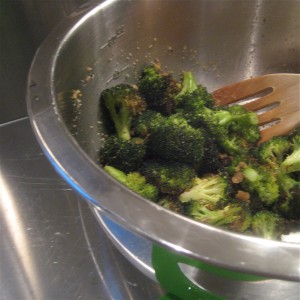 This recipe is a staple at my house… It's just SO. EASY.
I've cooked dinner for groups before, torturing myself over perfectly searing tuna or sweating and cursing, and praying that a souffle won't fall, then throw this together 10 minutes before people walk in the door and this broccoli is all they talk about.
Bitches.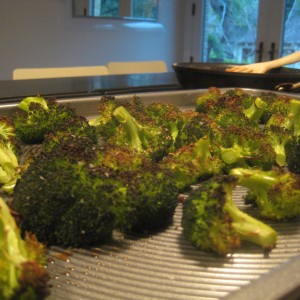 So throw this together, crack open some good vino, and in the words of Julia Roberts a la Pretty Woman, "Veg out, be still like vegetables, lay like broccoli."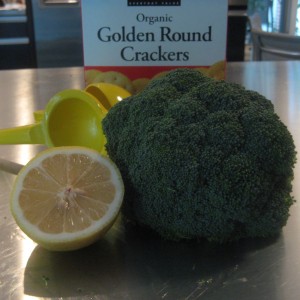 lemony broccoli
makes 6 servings
4 cups broccoli florets
1 teaspoon coarse kosher salt
1 tablespoon fresh lemon juice
1 tablespoon butter
12 Ritz crackers, crushed
1 tablespoon olive oil
2 tablespoons grated parmesan
Preheat oven to 400°.
Melt butter in small skillet over medium heat. Add crackers and stir until dry.
Slowly add lemon juice and incorporate into crumbs. Sauté, stirring often until mostly dry again, about 10 minutes. Set aside to cool. (This step can be done up to 2 days ahead, store crumbs in airtight container. Your Cabbage Patch lunchbox is NOT airtight)
In a large bowl toss broccoli, olive oil and salt together. Spread into one layer on an ungreased cookie sheet and bake for 20-25 minutes, or until broccoli is tender.
In a large bowl, while broccoli is still hot, toss with crumbs and parmesan cheese.
Now, get ready to look all our friends square in the face and LIE about how HARD it was to make this amaze-balls broccoli.