loretta lynn's lemon whippersnappers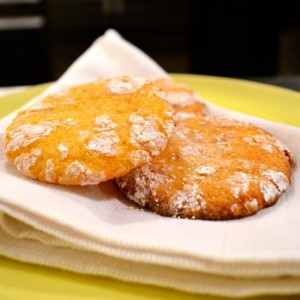 Last year, we went with some friends to see the incredible, country music legend Loretta Lynn.Do you know what's gayer than a group of grown-ass men drunkenly dancing and singing along to 'Coal Miner's Daughter'? Well, if you ask anyone who was unfortunate to sit within 20 feet of us that night, they'd say "not much."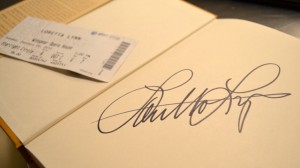 During the show, Loretta (who wore a dress out of the Toddlers & Tiara's Spring line and sang seated in a metal folding chair) told stories about husband, Doo, fellow legend, Patsy Cline, growing up in Butcher Holler and even penning a cookbook. Autographed copies of 'You're Cookin' It Country' were even available in the lobby of the venue. As you can imagine, we had to have one!
While she may be one of the most iconic recording artists of any genre and have had an Oscar-winning film made about her life, her cooking skills leave a little to be desired. She was kind enough to include a recipe for a bologna sandwich. Ingredients list: bologna and two slices of white bread.
Like london's gooey butter cake, this recipe is comprised of little more than a box cake mix and powdered sugar. So, we HAD to make them.
loretta lynn's lemon whippersnappers

makes about 24
1 18.5-ounce package lemon cake mix
1 large egg, beaten
1 9-ounce container of Cool Whip, thawed*
zest of 1 lemon
sifted powdered sugar
*Do NOT think you can get away with NOT thawing the Cool Whip, y'all. The first time we made them, I tried to cheat on this, due to impatience, and they were the most terrible, slightly inedible cookies ever. Also, don't try to thaw in the microwave. Put it in the fridge for at least 4 hours.

Preheat oven to 350 degrees.

Using a stand (or electric hand mixer), combine all ingredients in a large bowl. Sift about 1/2 cup of powdered sugar over a sheet of wax paper. Roll about a teaspoon of the mixture in the powdered sugar to coat.

Place on a cookie sheet sprayed with a non-stick spray. Again speaking of the failed batch, these effers EXPAND, so space them respectfully. 


Bake for 10-15 minutes, or until lightly browned.