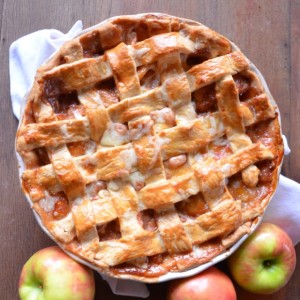 The idea for this recipe was brought to our attention at the end of an extremely drunken night on Bourbon Street in New Orleans. We were in town to attend our first ever gay wedding, which means we got Big Easy wasted… AND wedding reception wasted… AND plain ol' gay wasted. As you can imagine, the night quickly devolved.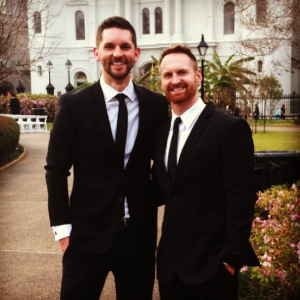 One of those nights where the only thing that's stopping you from laying down in the street using a wadded up newspaper as a pillow is the promise of any and every decadent, gluttonous food you can get your hands on at 4 in the morning.
Earlier in the part of the evening that we actually remember, our friends from Easy Slider Truck had mentioned that they were wanting to try this concoction in a smoker. It commandeered our slurred conversations well into the wee hours of the morning. So, as we skipped stumbled towards Krystal Burger, hopping over hobos and dodging what looked to be regurgitated Hurricane's, we decided to try it as soon as we had a chance.
Cut to 7 months later… Turns out we make a lot of plans while drinking that don't quickly come to fruition. This (and a maple whiskey pecan pie that we'll post just in time for Thanksgiving) got tested out last weekend on the smoker, and we are so glad we finally got around to it! The smoke gives this pie a delicious flavor that's hard to place even when it's getting shoveled directly into your mouth.
smoked cheddar apple pie
makes one pie
4 cups apples, peeled and sliced (we used a hybrid of honeycrisp and jonathan)
3 tablespoons corn starch
1/4 cup sugar
1/2 cup brown sugar
1/4 teaspoon nutmeg
1/2 teaspoon cinnamon
1/4 teaspoon salt
1/4 cup heavy whipping cream
6 tablespoons butter
juice of 1 lemon
1/2 cup white cheddar cheese, shredded
two batches of marcie's pie crust
handful of hickory wood chips, soaked in water
1 egg white
1 teaspoon water
Preheat smoker to 400 degrees using indirect heat. (Or preheat oven to 400 degrees if you aren't smoking the pie.)
Toss apples and cornstarch together in a large bowl until the apples are evenly coated. Line a floured pie dish with one of the rolled out crusts, pinching and tucking any overhang back underneath itself. Pour apples into dish and set aside.
In a medium saucepan over medium heat combine the sugars, spices, butter, lemon juice, and cream and bring to a low boil. Cook, stirring constantly, for 5 minutes or so. Pour sauce over apples into pie dish and top with grated cheese.
Next, using remaining pie crust, place dough on top either in a lattice pattern or traditional crust and pinch or trim any overhang. Make an egg wash by combining the egg white and water and brush generously over top of the crust.
Add wood chips to smoker and place pie on a plate setter if using a Big Green Egg or a pizza stone if using other type of smoker. Cook for 45 minutes to an hour, or until pie is bubbling and crust is a golden brown.